FROM THE CONSUL GENERAL OF INDIA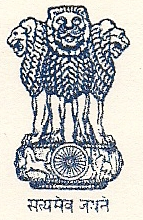 February 18, 2009
Dear Marcia,
On behalf of Ratna and on my own behalf I write to convey our heartfelt thanks for the great care you took of her during her treatment at Bangkok. At this difficult time your reassurances to her, your deep medical knowledge, your quick reflexes in helping us take key decisions and your caring approach helped a great deal in her recovery. But more than that, in you we have found a dependable friend who just came out of nowhere at a time of distress. Your warm humanity and fellowship make us feel not just comfortable with you, but we have now set on the path of a lasting friendship. Thank you very much for everything you have done for us.
Our warmest regards,
Yours Sincerely,


(Dr. Jitendra Nath Mishra)
Ms. Marcia Elena Hefetz
Chairperson
Bangkok Breast Cancer Support Group
Queen Sirikit Centre @ Basement Level
Chulalongkom Hospital
1873 Rama 4 Road
Patumwan, Bangkok 10330
Thailand
---
RAISING AWARENESS OF BREAST CANCER



Marcia Elena Hefetz (L), chairperson of the Bangkok Breast Cancer Support Group, talks to women about the danger of breast cancer and ways to detect the disease at the Consulate General of India in HCMC last week, Hefetz said that breast cancer was the most common non-skin cancer and second leading cause of cancer-related deaths in women with one in eight women diagnosed with breast cancer in their lifetime. She suggested that all women have monthly breast self-exams beginning at age 20, clinical breast exams at least every 3 years beginning at age 20, annually from age 30, and annual mammograms from age 40.

Hefetz was invited to Vietnam to talk to the women by Ratnaprava Misra, wife of Jitendra Nath Misra, the consul general of India in HCMC. Misra, a breast cancer philanthropist, told the Daily that she would lecture on this disease herself to raise awareness.